Holiday Magic LIVE brings holidays to life with fun themed events featuring Bunny, all season long! Find an event near you and celebrate Bunny Magic!
OUR EVENT LIST
AT PARTICIPATING LOCATIONS ONLY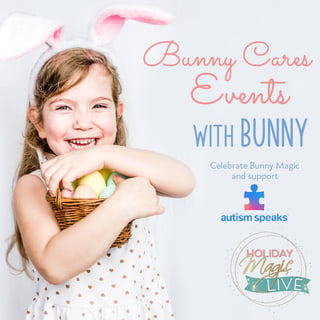 Bunny Cares Sensory Friendly Events
Capture your photos with Bunny at sensory-friendly events, taking place at hundreds of locations nationwide. During these events, each location will take steps to reduce sensory triggers and provide a much more comfortable environment to allow children to visit the Easter Bunny. Find a Bunny Cares event near you!
During these events, we will be collecting donations on behalf of Autism Speaks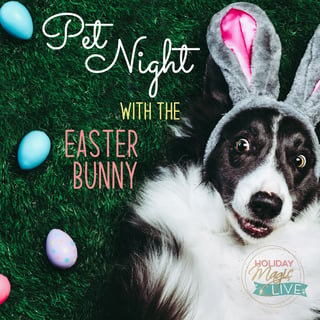 Pet Night
Get your pets dressed in their best, tonight is their time to be a star!
Bunny is ready to see animals big and small, just head on down to your local mall!